BEING A GOOD MOM
IS THE MOST IMPORTANT THING IN MY LIFE.
EVEN SO I WAS FORCED TO GIVE UP
CUSTODY OF MY YOUNGEST DAUGHTER.
I FIRMLY BELEIVE THAT A CHILD SHOULD
NEVER BE TAKEN FROM THEIR MOTHER
UNLESS THAT MOTHER IS SOME
HOW PROVEN TO BE ABUSIVE OR UNFIT.
SINCE I AM A GOOD MOM
I NEVER THOUGHT THIS WOULD HAPPEN TO ME!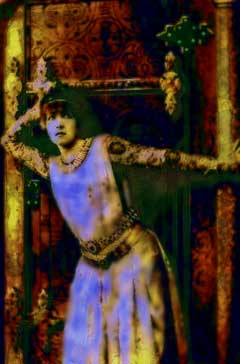 MISSING HER WAS THE WORST,
I WAS IN SHOCK FOR ABOUT SIX MONTHS. FOUR WEEKS AFTER SHE WENT TO LIVE WITH HER GRANDMOTHER I WENT TO THE HOSPITAL BECAUSE I COULD NO LONGER SLEEP AND BEGAN HAVING PANIC ATTACKS TO THE EXTENT THAT I NEEDED TO TAKE MEDICATION, I SOUGHT HELP AND BEGAN RESEARCH ON PTSD AND DEPPRESSION.
I GREW UP IN A VIOLENT FAMILY
OF UNHAPPY ALCHOLICS. THE EVENTS THAT HAD OCCURED AND THE KINDS OF PEOPLE I HAD BEEN EXPOSED TO AFFECTED MY HEALTH. WHEN THE BODY IS EXPOSED TO FEAR RESPONSE FOR LONG PERIODS OF TIME, IT KINDA GETS STUCK IN THAT GEAR. AS A SYMPTOM OF PTSD, I WOULD BE COME PHYSICALLY ILL AS A DIRECT RESULT OF STRESS.
MY DAUGHTER HAS BEEN LIVING WITH HER GRANDMOTHER FOR FOUR YEARS. DUE TO MY ILLNESS, DOING WHAT I NEEDED TO DO TO SEE HER HAS BEEN DIFFICULT.

YOU NEVER KNOW WHAT MIGHT OCCUR IN THE FUTURE, DIVORCE? ILLNESS? EX'S WITH A HIGHER INCOME,THUS A BETTER LAWYER, POSSIBLY EX IN LAW'S THAT NEVER KNEW YOU VERY WELL AND DECIDED TO TAKE OVER RAISING YOUR CHILD FOR GOD ONLY KNOWS WHAT REASONS. BE PREPARED FOR THE WORST, JUST IN CASE. KNOW YOUR RIGHTS AND YOUR CHILDRENS.

SHE WILL LIVE WITH ME AGAIN SOMEDAY
AND GROW UP WITH HER SISTERS
AND HER MOTHER.
YOUR PRAYERS ARE GREATLY APPRECIATED!
---